I just came across the neatest internet tool called clipix
It literally brings all your internet findings to your fingertips. It allows you to Clip things on the internet to clip boards in your account. It is not only free to use,with no invitations but incredibly easy as well! I have really been enjoying clipping various content to my clipboards. Not only do I get to see and use this content at home but it also has an IPhone App to take with me on the go.
As you can see the Board has a very simple design that is easy to move work with,navigate, move and change around.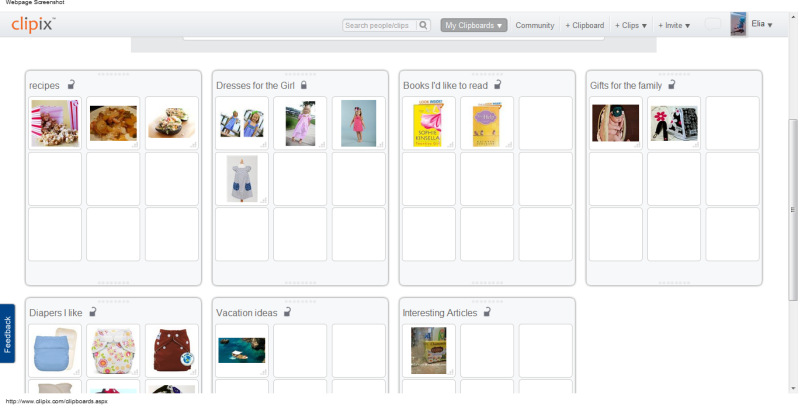 To get your
clipix
on the board you simply drag the clip on the home page to your Bookmark tool bar and that's all!
Just go to your favorite pages and start clippixing away! As you can see on my screen shot that is the site I was at just click the clip on the Book mark tag and ready to go!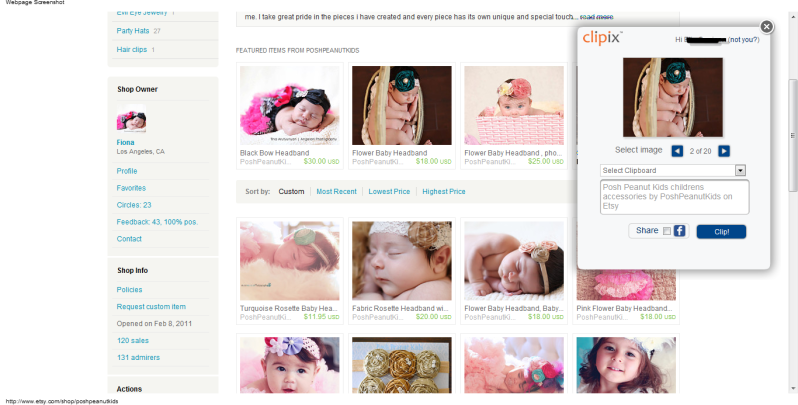 So incredibly easy to do, fun and absolutely addicting!!
I love the ability to move the boards,rename the boards and of course take the boards with me on my IPhone!
One of my favorite features about Clipix is the fact that I can also choose if I want Everyone, my friends or only myself to see contents on a certain board. I love the privacy! I especially think it's perfect when you are trying to get ideas for family or friends presents and don't want them to see what you have clipped.
I HIGHLY recommend you try Clipix for yourself. It's free and you can either sign up using facebook,twitter or an email account. You won't be disappointed you did!
Let me know what clipboards you will have on your
clipix
? Will it be all about the recipes? The clothes? The Cloth diapers? Leave me a comment and let me know! Try it you won't be disappointed :)
Promoted Post